Expert Center "Road Safety Russia" was included in the Top 20 National Communication Companies Rating
16 July 2020
Expert Center "Road Safety Russia" was included in the Top 20 National Communication Companies Rating.
"Millions of people cross the streets every day, drive their own cars or sit in the passenger seat. The Expert Center "Road Safety Russia" unites those who cares about road safety", said Vadim Melnikov, CEO of Road Safety Russia.
Expert Center "Road Safety Russia" has been developing and implementing communication projects in the field of road safety both in Russia and abroad since 2007. The main goal set by the company's management is to completely change the situation on the Russian roads, and create a friendly environment and acceptable behavior among all road users - drivers, passengers and pedestrians.
The National Rating of Communication Companies is a comparative assessment of the activities of 75 specialized companies. Main criteria: financial turnover, client and personnel portfolio, media activity.
As Deputy Prime Minister of the Russian Government Dmitry Chernyshenko emphasized in his greeting to the rating participants, today the communication industry in Russia is on a qualitatively new level of digitalization, being an important economic asset.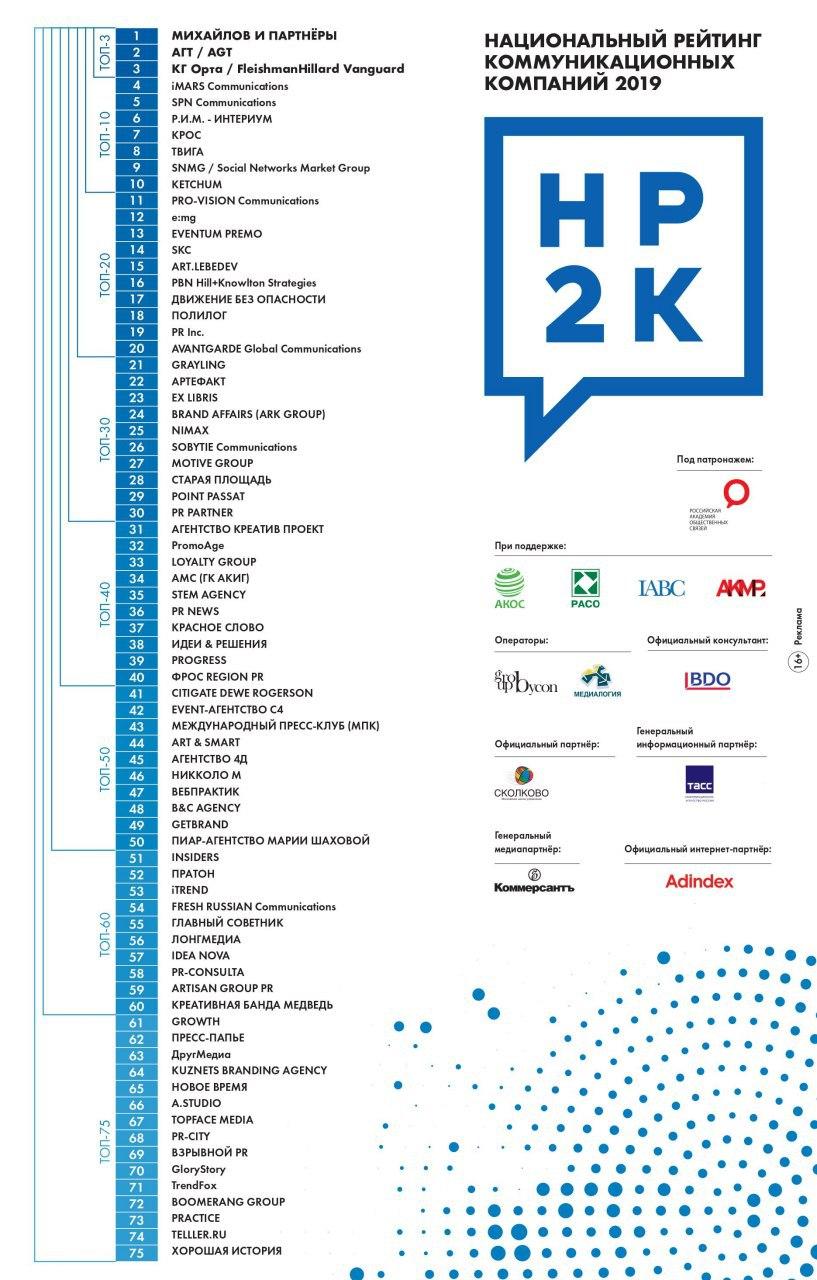 Comments
So that to post a comment you need to login the web site