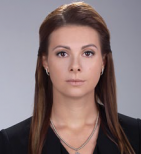 Natalia Agre

President of the NGO "Road Safety Russia"
November 20 was declared the International Day to Commemorate Casualties of the Motor Vehicle Accidents
18 November 2011
Every year on the third Sunday of November the world honors the Day to Commemorate Casualties of the Motor Vehicle Accidents. On this day we remember those who are no longer with us, whom we lost in road accidents.
Road traffic injuries is one of the leading causes of death among young people and children in the world. Every day as many as 3500 people in motor vehicle accidents. On the annual basis the casualties amount to more than 1.2 million people dead and about 50 million injured.
And this is not just insipid statistics. Behind each case there are broken lives, sorrow for the family and loved ones, the loss of a mother, father or a child.
The victims of traffic accidents are not just the lost lives. People wounded, those sustained serious injuries, becoming disabled - their life will be always split into "before" and "after" the disaster. How many times will they say to themselves: "If I were ..."
... not go that fast;
... not cross the middle line;
... not in hurry and stopped at the red traffic light;
... not drinking that shot;
... buckled up;
... buckle up my child in the car seat.
There is no second chance in life. To make sure that neither you or your family members are not remembered annually on the third Sunday in November be mindful of the traffic rules. They are developed invented not for traffic police, they are developed for you. They are developed to protect your safety on the road. They are developed to save lives - yours and your loved ones.
The value of a human life in Russia is not that pricey. Traditional Russian fatalism leads in the fact that the behavior of drivers on local roads becomes a survival game. In the Day to Remember Road Traffic Victims the organization "Risk Free Road Traffic" calls everybody to behave prudently, safely and responsibly on the roads. This will allow saving thousands of lives.
Let's take a minute of silence to remember those whom we lost on the roads of Russia as a result of road traffic accidents.
According to the traffic police data, during 10 months in 2011 as many as 22 636 people were killed on the Russian roads; the number of wounded is 206 738. Among them 801 dead and 18 161 wounded children.
The idea of carrying our the annual Memorial Day to Remember Road Traffic Victims belongs to "Road Peace" - a British charity fund to assist accident victims which commemorates this day starting with 1993. In 2005 in its Resolution the UN General Assembly addresses the international community to recognize the World Day of Commemoration of the road crash victims and to have it on the third Sunday in November.
Comments
So that to post a comment you need to login the web site