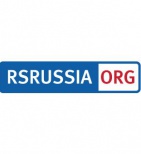 Road Safety Russia
Jean-Fransois Huere (PSA Peugeot Citroën): Three pillars of road safety are infrastructures, human behavior and car technology
24 September 2013
Our guest is Jean-Fransois Huere, who is in charge of the public affair department of two items - one is road safety and the other is more connected to ITS which means intelligent transport systems and also means connecting cars and moving from transport mode to another organizing traffic with smart cars.
-Our first question is about your safety technology - what safety technology is your company currently focusing on?
- About twenty years from now we've worked a lot- not only PSA to be honest, but car manufacturers in Western Europe and in the world worked a lot to stiffen the cars. There was a lot of collapsing under passenger compartment and nothing was really controlled in this deformation process. We've worked a lot and now when the accident occurs for instance up to60 km/hthe passenger сompartment is now quite preserved and once it is preserved you can develop strategies to restrain people in the car so that airbag can blow, safety belt can restrain people in the seats and so on. We call "restrain systems' all the systems that we put in the car including the seats, the belts with pretensioner, aero techniques and airbags. And then, from now we are at a very high level of protection once an accident occur. That's what we call passive safety - protection of occupants during an accident.
Twenty years ago a car is now here for PSA four times more safe than in the past. When you drive a car, Peugeot or Citroen, you switch the key and then you have 4 times less chance to die in this car. That's the result, the outcome of that. And now it will be more difficult - I mean now, when you have increased your progress it will be now more and more difficult and expensive to have the same slope for the progress. There will be a sort of process like that when you know passive safety is now somehow solved.
But this doesn't mean that we've stopped to work on safety. The goal is to avoid accidents. Protecting during accidents and now avoiding the accidents. Thanks to the new technologies – radars, cameras, sensors all around the car we can somehow predict what will happen in a very short time. And then we will make decisions more and more for the driver. We have ESC (electronic stability control) which is now a regular tool so you will see more and more cameras, added vision displays, you will see radars to measure the distance between the car in front of you and then make decisions. And for instance, the cruise control will be controlled by the distance. That's what we call the adaptative cruise control system based on a radar measuring distance.
Then 'advanced emergency braking systems' where the car will brake once and the car is as detected that you are not able to brake any more because you are going towards the car in front of, towards anything in front of you and there is now chance that you can avoid the thing in front of. So then we will brake for the driver more and more, at the minimum to avoid the accident and if it's not possible, if it's too late than we will mitigate the accident- so there is crash mitigation. We will decrease the consequences of this accidents because the speed will be drastically reduced at the time of the accident. That's the direction we are going to.
-You've said something about cameras..but why haven't PSA and other car manufacturers still installed dashboard cameras in automobiles? Maybe it would be a good idea to equip cars with black boxes or something like this?
- Yes, black box is an item in Europe, we're discussing that. The first point of black box is what we even call 'data-recorders' is what's the goal? What is it for? Is it for putting the pressure on the driver so that if something happens he will be in jail for instance or he will pay for that. That's the first distraction.
The second is when you want to learn more about the crashes at the sort of scientific approach, so there is at first the problem of definition of what must be recorded. Then we have to standardize some things, we have to work together with politics and with all the other car manufacturers, that means regulation. You cannot imagine that just one car manufacturer will put black box and not the others. That would make difference in terms of marketing conditions.
So we already have cameras in our cars. If you see the new 308 there are cameras just behind the mirrors on the wind screen. But today is just the starting process because cameras are going to be affordable now. The problem for car manufacturers is that we must keep the price of the car affordable for the customer and all these devices is a cost.
Each time we have to think what is the ratio between the efficiency and the cost. Now some of the components are decreasing, I mean cameras, radars. A radar is very expensive. It's more than 100 Euros for just the part, just a component. So we must be very careful the way we get into these new functions, taking care of the price of the car which must be competitive -90% for everyone, except the Germans – they should they can sell Mercedes-Benz for very expensive prices, but we can't. This is not the case for us, we must be affordable and efficient. It is the main point- we cannot put everything in the car at once, that's the process.
- What about trends in vehicle safety? What trends can you name?
- I think, the final target in terms of safety is the fully automatic driving process where the driver doesn't do anything. For example - the Google-car. It's a fully automatic car - nothing to do, there's no driver- just passengers. But in fact, there is a long to that. When you are talking about safety you must be fully reliable. That means no error, no possibility to fail when you are talking about safety for people. Those systems are not always at that level of safety.You can build a Google car, which will be a PSA car, you put it on the road and then you have accidents. So it's a very long process, in fact this must be affordable so no one on Earth is able to afford a Google car today, it's a long way. But that could be the Holy Grail in road safety. In road accidents in 90 % driver behavior has something to do with. So once you solve all the problems - I mean you removed the driver - you don't have problems with driver behavior.
Lots of people talk about that even in European Commission, but that will be a long process for affordability, reliability and maybe somehow attractivity for people. We still think that a car is a pleasure to drive. In Vienna convention the first item is driver responsibility, driver is still responsible for the consequences of his actions. This will take a long time to change, long discussions to change this paradigm. That's the final target.
-You talked about driver behavior. That's very important for us, because Russian drivers for example are not accustomed to stop before pedestrian crossing - this is one of the main problems. There are some vehicle systems that would warn drivers before pedestrian crossings..
-Don't forget one thing - this is not the aim of technology to solve the problems for everything. Before launching technology to solve the problem you must pass through some basic steps which are – education and behavior, so you must arrange infrastructure so that everyone is safe. The pedestrian must not cross the street any time, he must be also educated, so all these steps must be taken before the technology solve all your problems.
You must educate people, you must develop infrastructures and you must at the end or at the same time equip cars with affordable and intelligent devices so that this 3-point system work together.
There is no chance to solve the situation in Russia by getting immediately in the i-technology . Only rich people in Russia will take benefit from that. If you want the population to be concerned about that – education is the first thing. Respecting the rule- equipping the infrastructures, protecting people and then the car can work.
- Are there some programs on education, about changing the behavior in your company?
-Not the company itself. We have actions - social cooperation with public authorities in France and different countries – but this is not our skill to educate people- we build cars and talk to others. I've spend the whole day today with the guy in charge of road safety in France for the government. That's what we do today. But that's his job to educate people and not ours, but we are involved in the discussion and want to be involved.
I think we can provide those guys with information of how to drive a car with ABS, with ESC which people are not aware of how they work. Breaking a car with ABS systems. We are here to explain the public authorities how to progress on education. But once more time - it is not the job for PSA to educate people but we want to be involved and we want to cooperate on this 3-point- basis process which is infrastructures, human behavior and car technology.
- Thank you very much for such an interesting conversation!
Comments
So that to post a comment you need to login the web site